2013 TSCEC Red Canyon Enduro : Test Section Two w/ Cole Kirkpatrick
Hearing about a crash that the Pro's have doesn't happen too often. But at the speeds they carry, you know it would be spectacular. In this Test, we get a chance to see Cole take a dirt sample. By no means are we trying to call him out, we all crash, but the way he does it is so smooth. It looks as though he is trying to scrub the lip, but alas, that is not the case. Hope you guys enjoy and continue to tune in for more of the action.
Uncut edit of Cole Kirkpatrick on Day One, Test Two, of the Two Day Red Canyon Enduro. This terrain has always suited Cole well, since he grew up riding in West Texas. Cole would go on to win both days of the event. We thank him for wearing the GoPro and ask you check out our other videos. More from the week and Cole up soon!
Social Connections
Facebook: http://facebook.com/seattime
Twitter: http://twitter.com/seattime_co
Instagram: http://instagram.com/seattime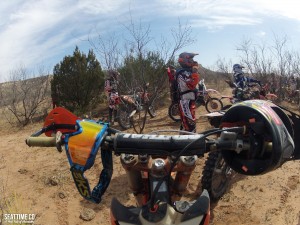 Related posts:
One Response